Digitized Primary Resources
Alberta Status of Women Action Committee
The Alberta Status of Women Action Committee (ASWAC) was a feminist organization concerned with advancing the status of women in Alberta by providing a forum for women's voices, raising awareness, and sharing resources to effect change. Based in Edmonton, Alberta, the group emerged out of a series of four regional workshops offered throughout Alberta in 1975. The workshops were titled Strategies for Change and were organized by an Edmonton group called Options for Women. Women from urban and rural Alberta participated in these workshops where it was decided that a structure needed to be developed to effect change within the Government of Alberta. Using the information gathered at these sessions a brief was written called Joint Initiatives, which was presented to the Government of Alberta on October 6, 1976. Although the Government denied all of the recommendations in the brief, this became the first conference of ASWAC.
In 1979 ASWAC ratified its by-laws and hired a coordinator. A year later the organization applied for funding to hire an Administrative Assistant/Researcher and registered as a Non-Profit Society. The objectives of ASWAC were to promote awareness of issues concerning the social and economic factors affecting the status of women, and to make women aware of choices available to them with regard to health, welfare, education, and law. ASWAC helped women in Alberta to acquire the understanding and skills necessary to participate in all areas of society. They promoted increased involvement in all areas of the community and provided resources to support this aim. ASWAC developed and maintained an effective organization with a communication network throughout Alberta, and facilitated communication and interaction between individuals and groups concerned with improving the status of women. The organization was managed and controlled by a Board, which was made up of a maximum of fifteen full members in good standing. ASWAC also contained five standing committees to look after personnel, budget, membership, assembly, and fundraising. In the late 1990s there was a marked decline in the number of women joining ASWAC. The decline in membership, combined with a lack of funding contributed to the demise of ASWAC. In August 1996 the Board of ASWAC resigned, and the organization officially closed in 1997.
The Provincial Archives of Alberta has an extensive collection of ASWAC materials. This is just a sample.
(historical summary courtesy of PAA)
Student & Academic Services for The Alberta Women's Memory Project - Last Updated October 20, 2016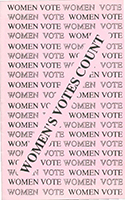 Collections