Memoir Collection
Ardith Trudzik
Ardith grew up during the Great Depression  on a farm north-west of Edmonton. She became an immensely respected teacher, and taught at various schools in the County of Lac Ste. Anne for thirty-five years.
Ardith lived through terrible challenges and tragedies, including incest and abuse, parental divorce, poverty and fire.
In 1990, Ardith suffered a severe mental breakdown. She has told the story of her treatment and the road back to health in her book If you Tell it will Kill your Mother. Ardith published two other memoirs, one as the story of a girl and the second as a woman growing up in rural Alberta: Freckles and Core of My Apple.
Ardith's stories and poems are published in literary magazines and anthologies. Her vibrant, imaginative paintings illustrate her books. Ardith speaks for a generation of women who were silenced; the resiliency of her spirit is shown in both her writings and her paintings.
Student & Academic Services for The Alberta Women's Memory Project - Last Updated October 11, 2012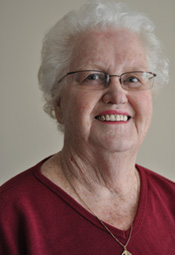 Works